Unlike the PNG images which are fixed and cannot be edited, these raw files allow you to edit the layers and move or remove them!

(obviously it's too many to show in a single screen shot, but you get the idea :)
>>> Get Your PLUS+ Package Now! <<<
You can do everything as you would with our main package with the addition of being able to edit the vector cartoon characters directly!
However our restriction stands - you cannot resell the graphics package like we are doing here now.
So How Much Are We Going To Let These Raw Files Go For You?
Just thought you should also know, most deals out there such as those found on Groupon would usually revert back to retail price if you want to buy anything more after the initial purchase.
And as you already well know, the cost of getting vector graphics designed unique to you is easily a few hundred dollars EACH. It was already a bargain when you got our main package at basement price.
Getting the source files can cost you a further few hundred to even thousands of dollars, as commonly seen in private label rights licensing.
But we won't do that to you.
Instead, we will maintain the discount so you can snap up this PLUS package and add to your main collection.
That's right! Since you are a new customer of ours, we will maintain the massive discount for you however there is only one catch:
You get ONLY ONE shot at this - close this page or go to the next and you miss out on this forever
So Act Now . . .
YES ASHLEY & KAYTE! I Want To Get Instant Access To Your Business Theme Vector Graphics +PLUS Package Now!
I understand that with the 246 PSD and 246 AI files to all the vector images from the main package, I can do my own custom editing! Your images are royalty-free. I can do ANYTHING I want with them except resell the graphics.
THE DEVELOPER'S LICENSE PACKAGE
+PSD and .AI Files Are Included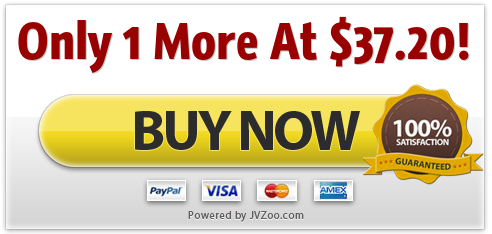 Get Instant Access For $197.00 Only $37 Today
... but as this is a dimesale price will increase for every purchase - dont be to late!!!

P.S. In the slight chance you happen to scroll down here first before checking out what we have to say, bear in mind that this offer is available to you ONLY ONCE and ONLY THROUGH THIS PAGE. If you skip this, you will pass on this deal forever.
I suggest spending a couple of minutes just finding out how this can ramp up your online profits and bottom-line with this PLUS+ package. :)
Questions & Answers
Q: Do I need Photoshop or any special program to edit the vector graphics?
A: No this is not necessary. The vector images come with transparent background so you can just copy and paste them in any software or program you are using. For example, if you are using Microsoft Powerpoint or Mac's Keynote to create your presentation slides - and you want to use any of the stock cartoon characters - well, just drag and pull in, or copy and paste!
Q: What can I use these graphics for?
A: For product covers, in your sales letter, squeeze page, advertisements, banner ads, t-shirts, name cards, presentation slides - it's totally up to you! As long as you need graphics to present your business or marketing material, this is for you!
Q: Are there any restrictions to the terms of usage?
A: Only one - you cannot resell the vector graphics like we are doing on this page. But as you get Developer's License with this purchase, you can use them on projects for your clients.