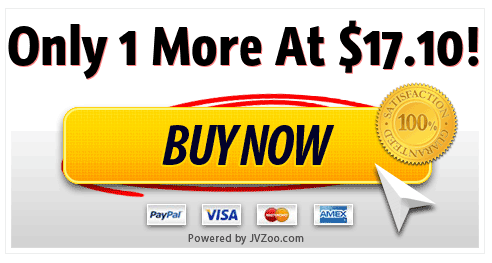 Get Instant Access For $97.00 Only $17 Today
... this is a dimesale and price will increase for every sale.
Frequently Asked Questions
Q. Which Powerpoint Version does it support?
A. Powerpoint 2007 and later.
Q. Are font files included?
A. Yes.
Q. Can it be opened with Open Office?
A. Open office is an .odp format. We provide .ppt which is support for Powerpoint. If .odp is needed, there are freely available conversion tools online such as https://cloudconvert.org/pptx-to-odp, which can easily do the file conversion for you.
Q. How do I change the images in the slides?
A. Click on the image you would like to change, Then Right Click>Change Image.
Q. How do I edit the chart data?
A. Click on the chart you would like to edit. Then Right Click>Edit Data to update your values.
Q. How do I play my animated slideshow?
A. On the View menu, click on Slideshow>From Beginning or use the F5 shortcut key. Subsequently click on the screen or press your "right" key to move to the next animated slide.
Q. How do I edit the master slide?
A. On the View menu, point to Master, and then click Slide Master. In the thumbnails on the left, click the slide master or title master that you want to change. On the slide master or title master, make the changes that you want. To return to normal view, on the Slide Master View toolbar, click Close Master View.
Q. Is there a video tutorial to edit or use the slides?
Yes. It is included in the Download page after you make your purchase.