Why Videos?
Because Videos are important in that case millions of people watch TV and we can only tour and play so many places. But if you've got a video, then you're able to air it and millions and millions of people will see it.
A Video is moving online in a big way. It's proven to be a challenging market for some companies that start out as pure Internet Companies such as Joost or Google.
Videos are more like photography. It's not as much about trying to tell a story as it is creating images. But when images are in a flow, it´s storytelling.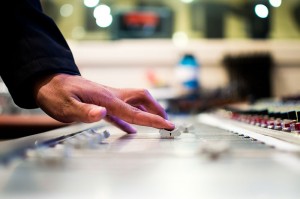 "Online video is the Swiss army knife of internet marketing. It really can be used all over the customer lifecycle, whether it's customer service, marketing, or even recruitment.""
When we see a technical video posted online, purporting to explain some scientific concept that has to do with photography, we typically brace ourselves. More often than not, they fall into two categories: (1) oversimplified, or (2) blatantly incorrect.
If you've never bothered to dive into the science of image sensors or, every time you tried, the explanation was just too dense, give Our video company a look and let us know what you think in the comments below.
We will post details of The Science behind Videos and Cameras, like the whole digital process the industry has been through.
The new government Train grant do succeed youngsters enrolled reduced-than step 1/2-time for you found this grant produced before January 1, 1998 partnered a graduate otherwise professional beginner has legal dependents other than a partner an enthusiastic orphan...
We all need a little poke of motivation every once in a while. It happens to the best of us.
Sometimes it's as simple as an afternoon coffee, and sometimes it comes from your super fit, super loud personal trainer. But today, it comes from 25 people who have spoken wise words about content marketing, video, and … well … life. So soak them in and rise to the challenge of attracting and converting.
Video allows us to tell the great stories of our customers, rather than our own. To be successful and grow your business and revenues, you must match the way you market your products with the way your prospects learn about and shop for your products.
Great marketing starts with great stories. Be unique, inspire, and connect. Put your marketing videos to work. Once you have your questions and stories, map them to the buying process – just as your prospect will experience them
Contact us and let Us make your Great Story today. Don´t wait until Your Competitors have done it.
Want new articles before they get published?
Subscribe to our Awesome Newsletter.